Inside Mac OS X 10.7 Lion: New Wi-Fi Diagnostics tool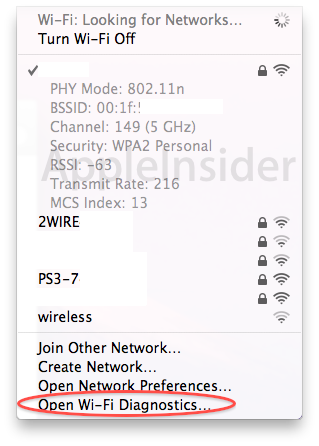 Apple has added a new Wi-Fi Diagnostics utility to monitor the performance of wireless networks, record events, capture raw network frames, and log diagnostic data that can be sent to Apple by users for troubleshooting.
The new app is in the hidden /System/Library/CoreServices folder, where Mac OS X stores a variety of utility apps that are integrated into the Mac desktop, including the Dock, Finder, Software Update, and Archive Utility.
Users can launch the tool by Option clicking on the Wi-Fi Menu Bar icon, which then presents an otherwise hidden "Open Wi-Fi Diagnostics" option (below).
After opening, the tool presents options to Monitor Performance, Record Events, Capture Raw Frames, or Turn on Debug Logs. A Learn More button outlines what these options do in a drop down sheet (below).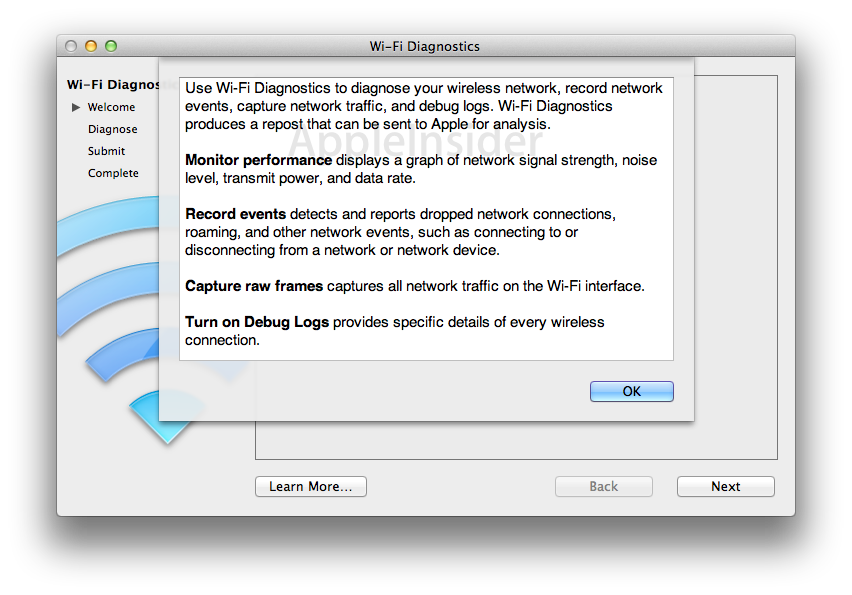 Monitor Performance works similar to AirPort Utility's Wireless Clients graphing feature, but provides a more detailed presentation of signal and noise for the client, rather than tracking every active client on a given base station. It can also Report the collected data to Apple for use in troubleshooting issues.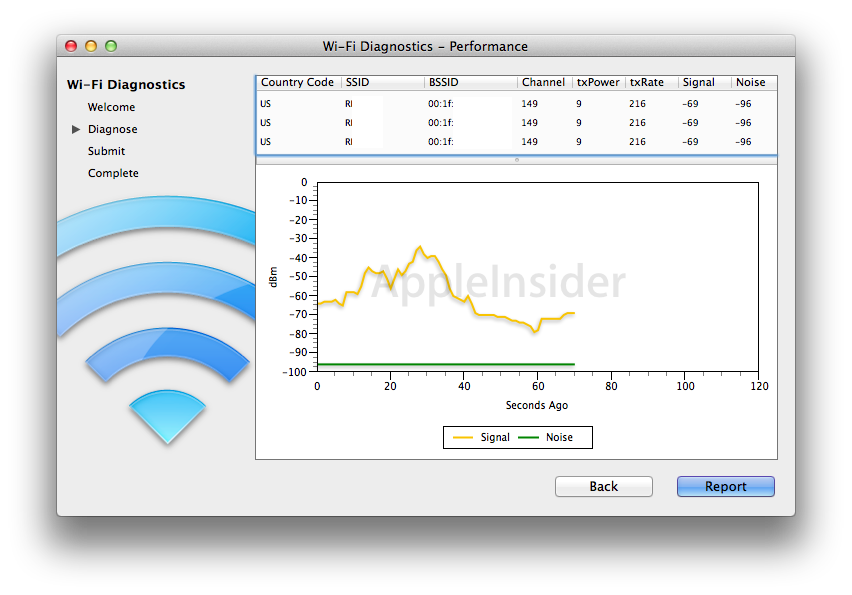 Other options log events or capture raw frame data in the background to a temporary .pcap (packet capture) file, which can similarly be reported to Apple for troubleshooting help.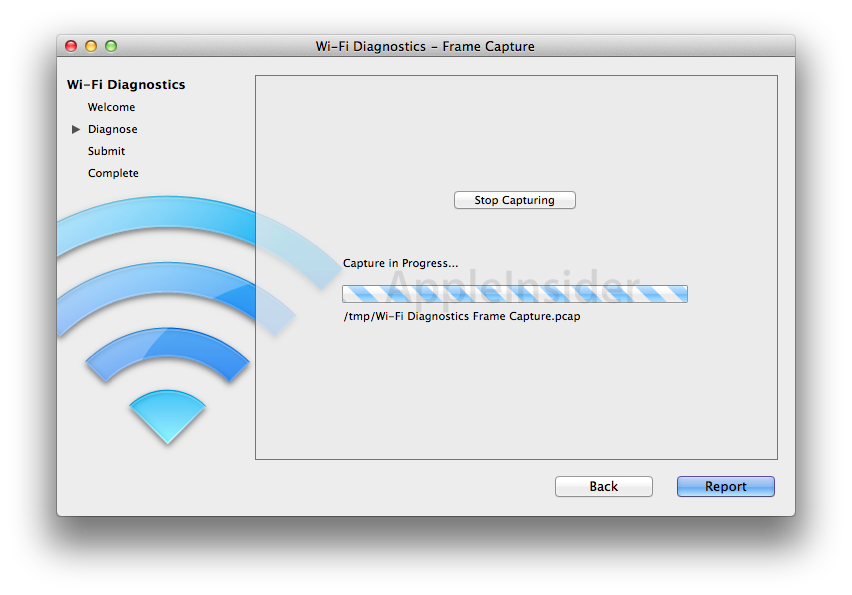 Also noticeably new and different in Mac OS X Lion is network setup for 802.1x security. Formerly, users could manually enter settings or install a profile the automatically configured the settings. In Lion, Apple informs users that their network administrator will deliver a configuration profile (below).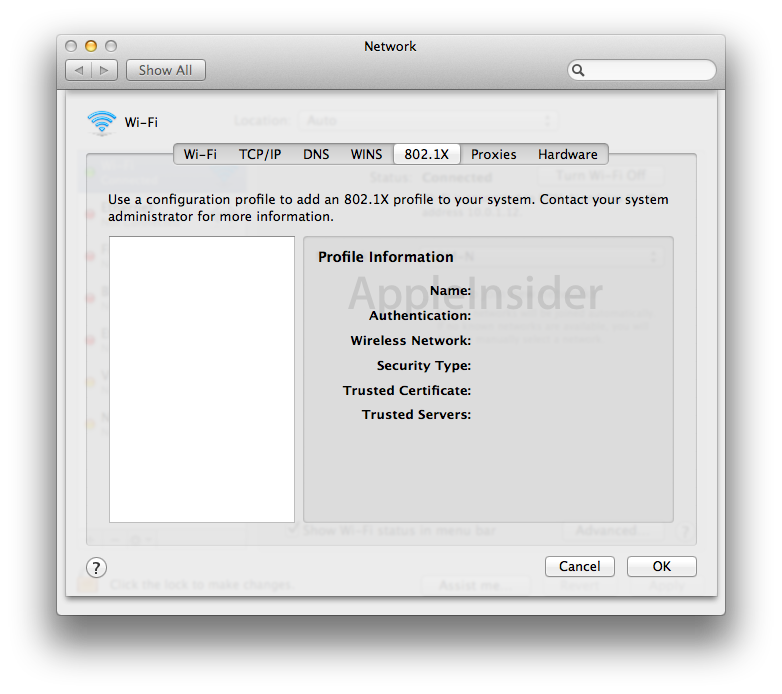 Apple created configuration profiles for iOS along with a system site administrators can use to roll out initial settings and subsequent updates to their users. In Lion Server, the same infrastructure can be used to remotely deliver network configuration files that automate the management of Macs just like iOS devices.