In filing for $3 billion IPO, Snapchat identifies Apple as a major competitor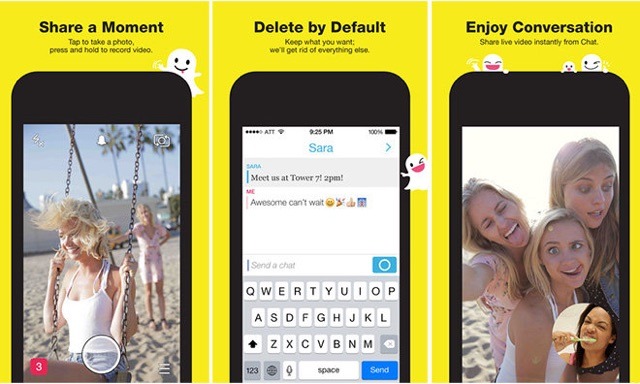 AppleInsider is supported by its audience and may earn commission as an Amazon Associate and affiliate partner on qualifying purchases. These affiliate partnerships do not influence our editorial content.
Snap Inc, the company behind the Snapchat iOS app, is preparing an initial public offering which it hopes can raise $3 billion, with the Securities and Exchange Commission filing identifying Apple and its iMessage platform as one of its main competitors.
Announced on Thursday, the SEC filing reveals the "camera company" wants to use the trading symbol "SNAP" on the New York Stock Exchange. Snapchat has approximately 158 million daily users, according to the filing, with over 2.5 billion "Snaps" created every day by its users, with the average user opening the app 18 times a day and using it for between 25 and 30 minutes per day.
By the end of last year, Snap had a reported revenue of $404.5 million, a 689-percent year-on-year increase, but the net loss for the period of $514.6 million is also greater than the loss the previous year of $372.9 million. Even so, the high $3 billion target for the IPO is said by Theh Wall Street Journal to give Snap a valuation of at least $20 billion, and possibly as high as $25 billion.
The company has been accused of inflating its user numbers to boost its IPO, as part of a lawsuit filed by Anthony Pompliano in January that alleges wrongful termination. The complaint has since been denied by Snap, with a spokesperson describing it as being "totally made up by a disgruntled former employee."
In the filing, Apple is mentioned by name a total of six times, with five referring to ways Apple is a risk to the company. It is noted Apple and Google have extensive control over the iOS and Android operating systems and the major app stores, meaning each can "provide customers with products that compete with" Snapchat, including potentially giving preferential treatment to competitors that "could seriously harm Snapchat usage on mobile devices."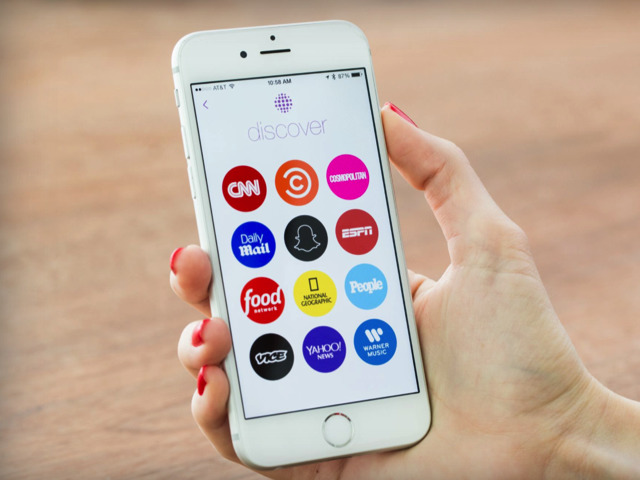 There is an acknowledgement Snapchat is "heavily influenced" by the technology offered by operating systems like iOS, and could suffer from extreme changes to the way it operates. "We may be able to create new products based on advances in their capabilities, but we may also be limited if they choose to block a particular feature or reject new updates in our application."
Snap admits the majority of its user engagement is through iPhones, and has prioritized development of its products on iOS over Android. To continue its user engagement growth, Snap suggests a shift in priorities to put Android development first, with added concern of harm to the business if "fewer people use smartphones with iOS" and if the company doesn't improve its Android products sufficiently.
In terms of "significant competition," Apple is on the list of "larger, more established companies," alongside Facebook's Instagram and WhatsApp, Google, Twitter, Line, Naver, Tencent, and Kakao. Apple, Facebook, and Google are singled out again, with Snap warning the three "could use strong or dominant positions in one or more markets to gain competitive advantages against us in areas where we operate."
Instagram is highlighted as an example of the intense competition, with the filing noting the Facebook subsidiary's introduction of a feature "that largely mimics our Stories" included in Snapchat itself.
The sixth and final mention of Apple in the filing appears in the list of Executive Officers. Steven Horowitz, Vice President of Engineering since January 2015, has previously worked for Google, Microsoft, and Apple, and is also a member of the board of directors at Quotient Technology.