Qualcomm cutting jobs amidst financial woes, legal battle with Apple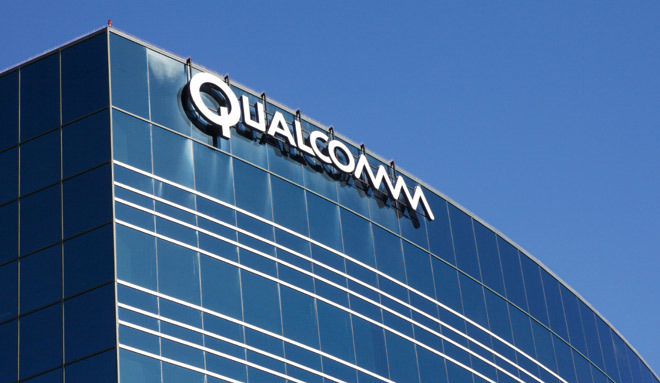 U.S. chipmaker Qualcomm on Wednesday confirmed it is conducting layoffs as part of cost-cutting measures announced in January. The firm is fighting to remain afloat after a tumultuous few months that saw a failed hostile takeover by Broadcom, multiple government inquiries into unsavory business practices and a protracted legal war with Apple.
Citing sources familiar with the matter, Bloomberg reports Qualcomm is in the process of culling about 1,500 jobs in California as part of a wider effort to save $1 billion annual costs.
While an exact figure or timeline was left unreported, the company will have to divulge that information when it files a Worker Adjustment and Retraining Notification, or WARN, notice with the state of California. Companies are required to notify officials when 50 or more jobs are cut within a 30-day period.
Qualcomm later confirmed the cuts to Axios, saying in a statement that the layoffs of full-time and part-time employees are part of cost reduction measures first announced in January. Further clarifying the situation, the company said it initially evaluated expense reductions not related to its workforce, but concluded job cuts are necessary to ensure financial success.
A spokesperson informed Reuters that employees impacted by the layoffs have been offered severance packages.
Qualcomm is fighting to stay alive amidst a flurry of recent developments.
On the heels of the Broadcom development, Paul Jacobs, former Qualcomm CEO and recently ousted board member, is looking to raise enough capital to buy the company with the intent to take it private. Whether the undertaking will gain traction remains to be seen.
Qualcomm also faces an ongoing court battle with Apple that spans multiple international jurisdictions. Apple lobbed the first bomb with a nearly $1 billion lawsuit accusing Qualcomm of monopolistic practices, price gouging and extortion.
The chipmaker launched its own assault claiming breach of contract, with later suits in Germany and China alleging infringement of owned patents. Qualcomm also filed a complaint with the U.S. International Trade Commission seeking a ban on iPhone 8 and iPhone X handset sales.
Beyond Apple, Qualcomm's legal woes extend to government investigations into its business practices. In January, the company was charged a $1.2 billion fine by EU regulators over illegal contract guarantee payments made to Apple.