Strong 2020 ahead for Apple with iPhone 11 possibly helped by 'iPhone SE 2'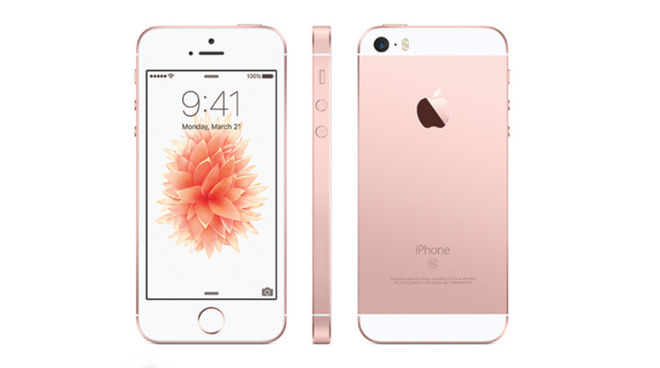 AppleInsider may earn an affiliate commission on purchases made through links on our site.
Apple's 2020 fiscal year should be more positive than some investors anticipate, Cowen suggests, with the iPhone 11 refresh assisted by a potential launch of a second-generation iPhone SE early in the cycle to help increase hardware revenues.
The iPhone 11 product family launch is "off to a good start" based on Cowen's observance of some regional Apple Stores, a note to investors seen by AppleInsider states, with the new Midnight Green and models with lower levels of storage capacity seemingly having the highest demand.
Cowen's initial iPhone sell-in forecasts for the third and fourth calendar quarter of 2019 are 42.5 million units and 63 million units respectively, while build estimates for the periods are set at 47 million and 65 million. If all of the builds in the second half of 2019 were to be recognized as sales by the end of the year, Cowen believes this would represent a unit upside of 7 million for the December quarter, or a total of 70 million units in the period.
Cowen's baseline forecast for the December quarter's earnings per share is $4.77, but selling 70 million to 72 million iPhones in the quarter could raise the EPS to $5.20 or $5.32.
Following rumors of an "iPhone SE 2" launch early in 2020, Cowen piles on with its own "field work" research seemingly suggesting one is on the way to replace the original iPhone SE. Cowen believes there is a "good likelihood" the iPhone SE 2 could enter production sometime in the first half of 2020, possibly as early as March.
For pricing, the iPhone SE 2 is envisioned to be below that of the iPhone XR, putting it somewhere in the range of $400 to $500 with storage capacities from 32 gigabytes to 128 gigabytes. The pricing would be needed, as it could "address price sensitive geographies such as India and China."
Cowen previously put the iPhone SE as having an LCD screen rather than OLED, and to have a 4-inch or 4.7-inch display, as well as a 7-nanometer A-series processor.
A launch of an iPhone SE 2 could potentially cannibalize sales of the iPhone XR as well as the legacy iPhone 8S and iPhone 8S Plus. Assuming 25 million units of the iPhone SE 2 are sold, it could mean a loss of around 10 million units for both models, but ultimately increasing overall unit sales up to 15 million.
Cowen currently has a price target of $250 for Apple shares, and offers an "Outperform" rating due to the "competitive price points" of a href="https://appleinsider.com/topic/apple+tv">Apple TV+ and a href="https://appleinsider.com/topic/apple+tarcade">Apple Arcade subscriptions positioning the company as a "relevant player in the video and game streaming markets."
Apple is scheduled to announced its fourth fiscal quarterly earnings for 2019 on October 30.