Coronavirus won't stop 5G 'iPhone 12' super cycle or AAPL, says Wedbush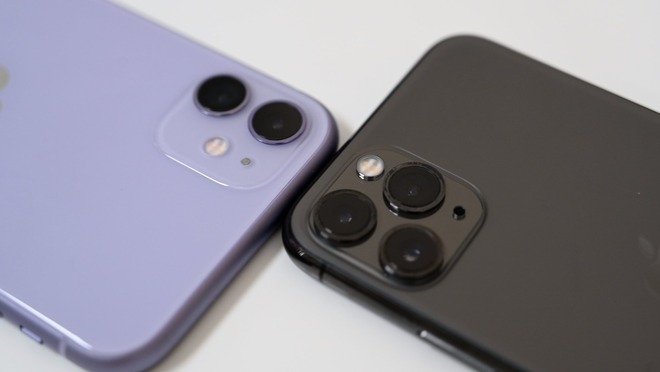 AppleInsider may earn an affiliate commission on purchases made through links on our site.
As investors ride the "roller coaster" that is Apple's coronavirus-impacted stock price, Daniel Ives from Wedbush sees a firm core business, and outstanding long-term prospects for Apple and the 5G "iPhone 12."
In a note to investors seen by AppleInsider, Ives continues to see the coronavirus as less of a permanent problem for Apple and the iPhone, and more of a timing one. Instead of investors looking at the short-term impacts, Ives says that investors should consider the solidity of Apple's Services business, and what a 5G "iPhone 12" will bring to the table for consumers.
"This remains a major hand holding time for investors in Apple and clearly there will be some speed bumps along the way as Cupertino navigates the coronavirus outbreak, writes Ives. "However, we continue to focus on the golden installed base, pent up iPhone upgrade demand activity, and 5G super cycle on the horizon as core components of our bull thesis, along with the $50 billion+ annual services business."
Demand for the iPhone remains strong, with a large number of iPhone customers waiting for an upgrade opportunity. According to Ives, 350 million of the 925 million-strong install base are in that window, and only need a catalyst like 5G to make the jump to a new phone.
Of those 350 million potential upgraders, Ives believes that Apple will ship between 215 million and 220 million iPhones in fiscal year 2021, which begins in September 2020. On the upside, it could ship as many as 231 million, which would be a new record, not seen since the iPhone 6 was released that spawned the first "super cycle."
Coronavirus and Apple in China
Ives is maintaining the "base case scenario" for Apple's recovery in China that he previously set. Ives still expects the supply chain to start firing on all cylinders in late April or early May. Assuming that timetable is met, Ives doesn't see any delay more than a few weeks for the 5G "iPhone 12" when compared to previous years' launch windows, and a recovery of iPhone demand in China in the June and September quarters with only limited demand destruction.
An earlier recovery, like Foxconn predicted on Tuesday morning, Ives still sees as a best case scenario. This would mean no delay for the "iPhone 12" launch period, and no demand destruction to speak of in China.
Apple stock worth $400 per share in the long-term
Given the core premise of a 5G "super cycle," Ives is maintaining a $400 price target for Apple.
To reach the $400 valuation that Ives first predicted on January 14, and established as his target on January 24, Ives takes a 9.8x multiple for Services, with that business segment worth about $585 billion, and gives the rest of Apple's hardware a 5.2x multiple, with that valued at about $1.2 trillion.
In after-hours trading, Apple stock is valued at $300.38 as of 7:00 A.M Eastern time, up an additional $1.57 per share after Monday's climb of over $25 per share. Trading volume has been higher than normal for the stock leading up to Tuesday's note from Wedbush.