Alleged 'iPhone 8' diagrams show display dimensions, sensor array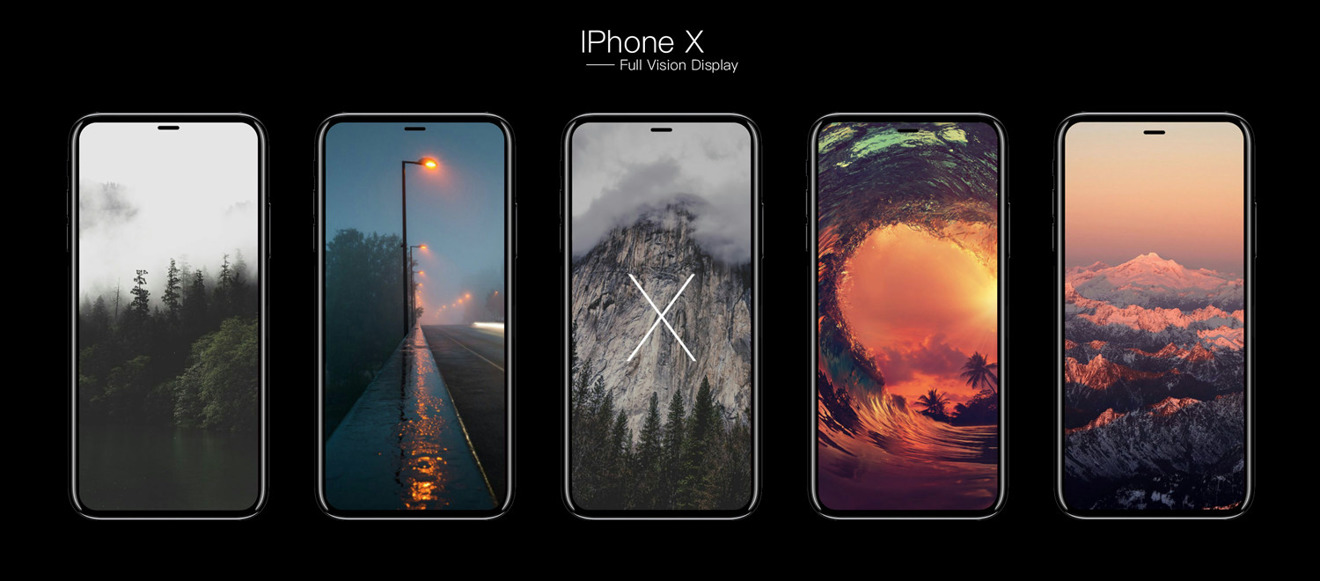 Early on Monday a new diagram purporting to be of the "iPhone 8" surfaced, including questionable specifics about exactly how close the screen comes to the edge of the enclosure, and how the sensors adjacent to the phone's ear speaker are aligned.
The illustration said to be of the "iPhone 8" appears to have first appeared by newcomer ifanr. There are contradictory details to what has been previously reported, with the device having a 5.7-inch diagonal screen, with the entire display usable, as opposed to 5.2 inches of usable display. The article suggests that the screen is actually 5.5 inches, and not the 5.7 inches, as shown in the diagram.
The screen pictured isn't technically edge-to-edge, but instead has a 2.5mm bezel, with the casing projecting another 1.5mm from the edge of the screen. The device is said to be 137.54mm tall. None of the dimensions in Monday's diagram match the earlier diagram "leaks" from April 12, nor is the Touch ID sensor located on the rear.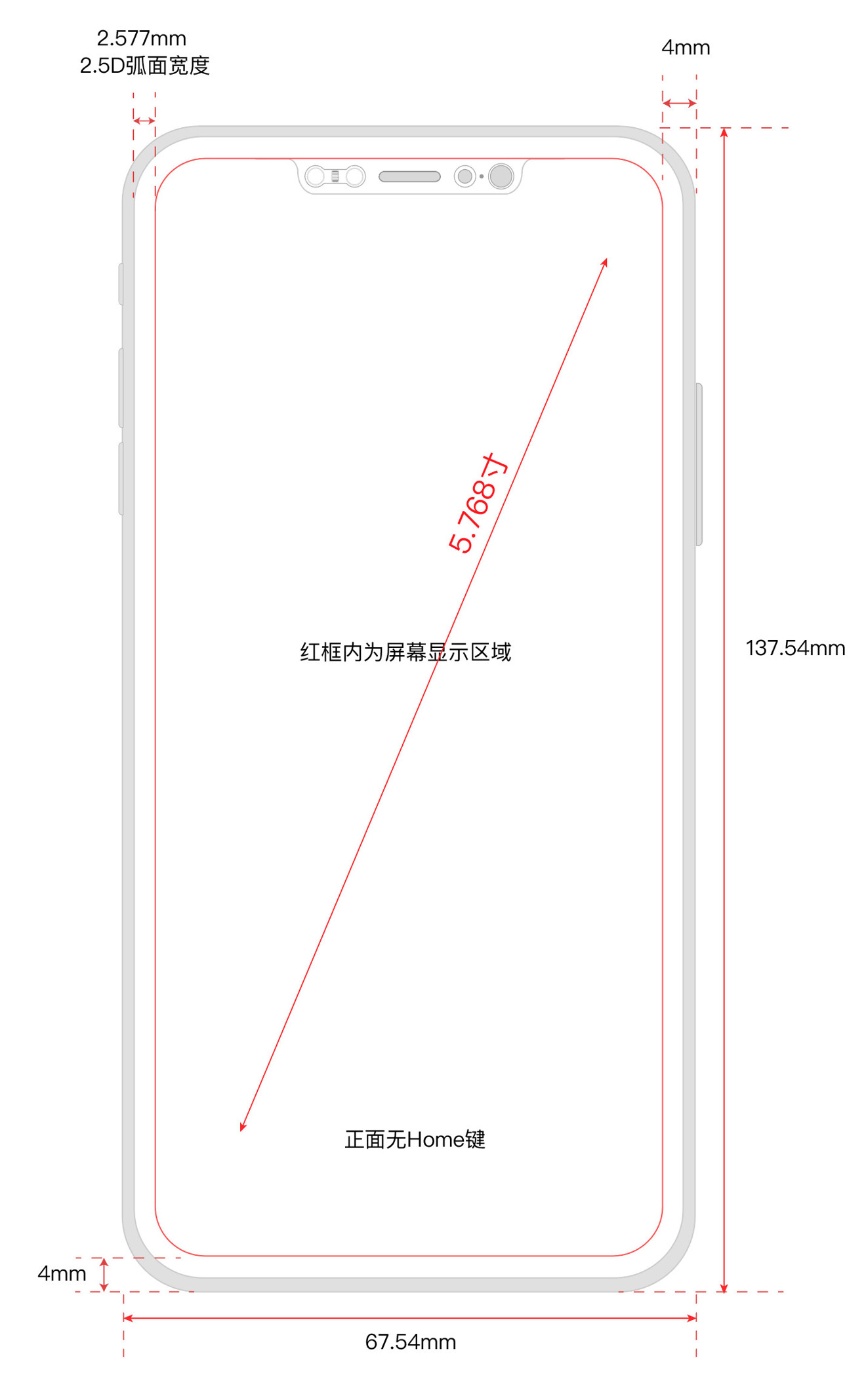 For comparison, the iPhone 7 Plus has a smaller bezel at 3.1mm from the screen to the edge of the glass, and another 2mm from the edge of the glass to the outside curve of the enclosure. The iPhone 7 Plus is 158.22 mm tall.
As far as the sensors go, a "cutout" in the screen at the top of the device shown in the diagram includes an assortment of sensors, including a 3d camera, a laser rangefinder, and an infrared transmitter and receiver, above and beyond the speaker hole. Based on the diagram, most of the sensors are embedded in the screen, but the report suggests that the speaker will be cut through not just the glass but the screen material as well — which may not even be possible.
Ifanr presumes earlier diagrams showing camera positioning on the rear of the device were mostly accurate, and believes that a vertical rather than horizontal rear camera is installed in the new device. However, Apple is still assumed to be using Energous' technology to charge the phone — which has been mostly debunked.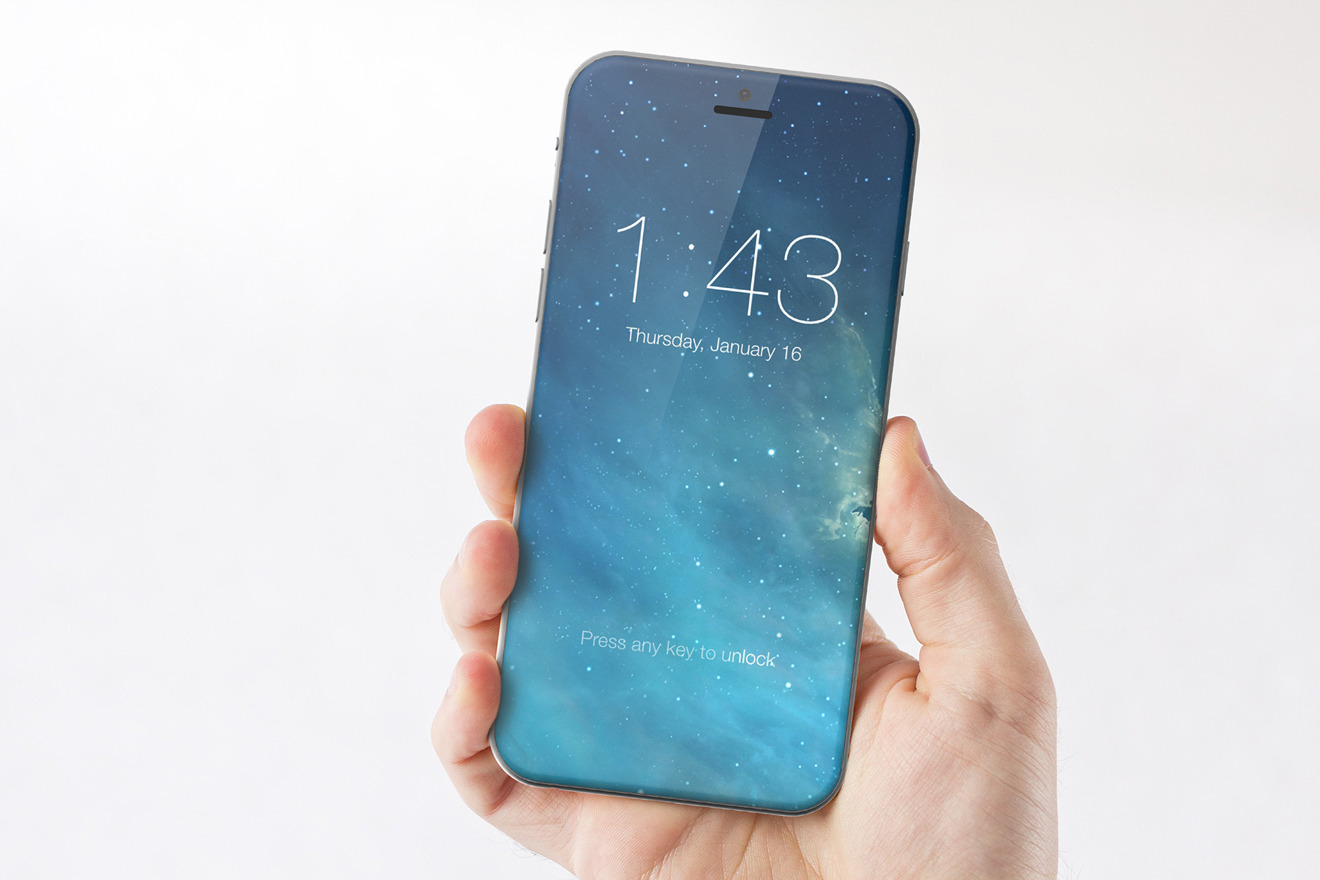 The "iPhone 8" is predicted to sport an edge-to-edge OLED panel with a 5.1-inch user space — the rest dedicated to virtual buttons. Slimming or removing the bezels would allow Apple to cram a larger battery into a form factor similar in size to the 4.7-inch iPhone 7. Also expected is a new 3D facial scanner .
With a complete redesign said to be forthcoming in the device implementing a curved glass back with wireless charging, some reports have pegged the starting price of the "iPhone 8" at more than $1,000.