Amazon Music now available on Apple TV and Apple TV 4K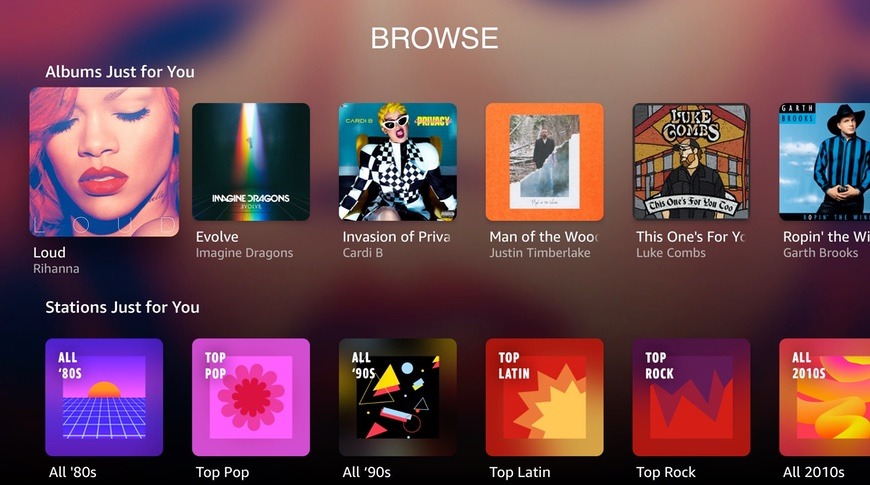 Subscribers of Amazon Music are now able to use the music streaming service on the Apple TV and Apple TV 4K, in a move mirroring how Apple Music is available for listening through the retailer's Fire TV set-top box range.
Announced via a corporate blog post, subscribers can download the Amazon Music app from the App Store for the Apple TV. The app can also be installed on an Apple TV automatically if the app is already present on a user's iPhone or iPad, as well as if the setting to Automatically Install Apps is set to enabled on the device in question.
Amazon Music provides access to a catalog of 50 million songs as part of its Unlimited subscription for $9.99 per month, with songs offered with unlimited skips for offline listening, and no advertising. Amazon Prime subscribers also have their own version as part of the subscription, offered at no extra cost, but with a reduced catalog of 2 million tracks.
For the Apple Music app, users can access songs, playlists, and stations, along with music they have purchased and imported music available in the "My Music" library. Users can also view the lyrics for songs, scrolling by in time to the music.
The Amazon Music app for Apple TV is available to use in the US, UK, Australia, Brazil, Canada, France, Germany, India, Italy, Japan, New Zealand, and Spain.
The launch of Amazon Music on the Apple TV and Apple TV 4K is a role reversal of what is already offered by Apple Music and Alexa-powered devices, with Apple's service available to use on Echo devices and other hardware since December.