What to expect from Apple's Q3 2021 earnings on July 27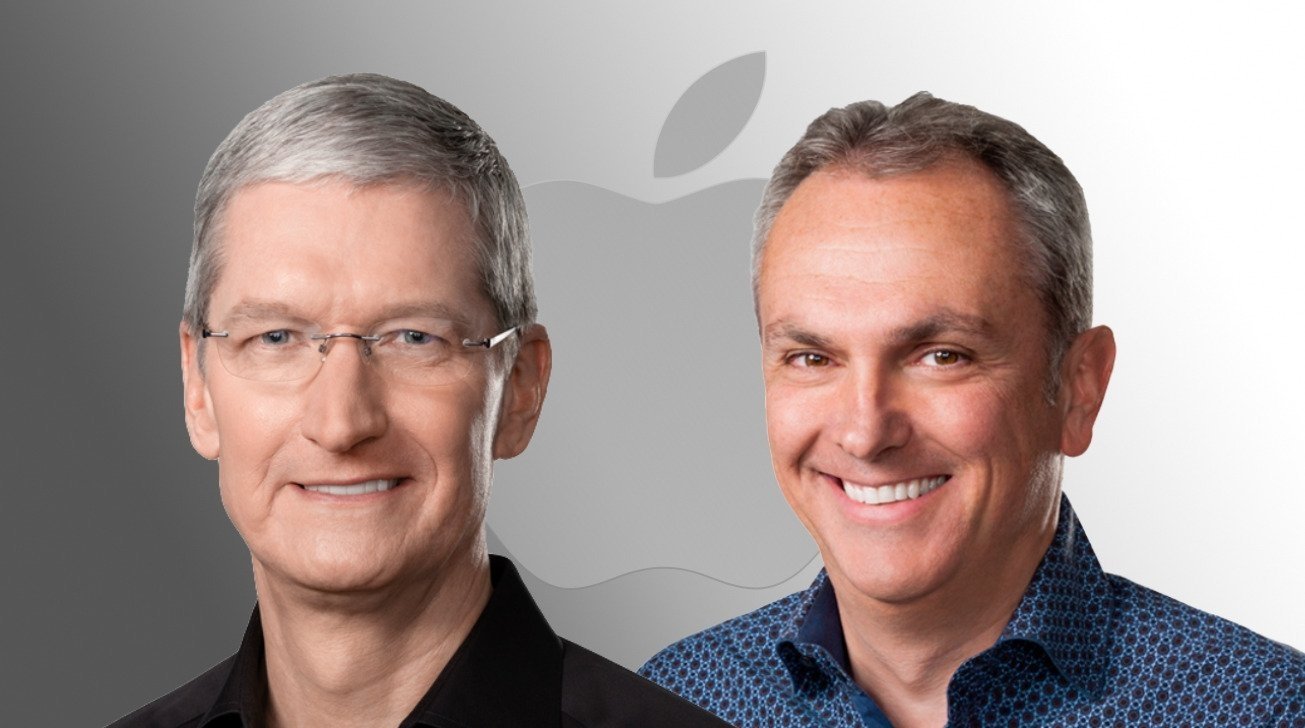 AppleInsider may earn an affiliate commission on purchases made through links on our site.
Apple will announce fiscal results for its third quarter of 2021 on Tuesday, July 27, and Wall Street is predicting another blockbuster quarter for Apple. Here's what to expect, and what analysts are looking for in the report.
The Cupertino tech giant did not provide formal revenue guidance for its Q3 period, but it did say that it expects "strong double-digit growth." However, Apple did add that it expects the sequential decline from the March quarter to the June quarter would be greater than previous years because of a later-than-usual iPhone supply-demand balance.
In addition to reporting its fiscal results on July 24, Apple CEO Tim Cook and Apple CFO Luca Maestri will discuss the results with financial analysts and add color to the quarter. Earnings calls typically last about an hour and kick off at 2 p.m. Pacific Time (5 p.m. Eastern).
During the June quarter, Apple unveiled a slate of new software updates, including iOS 15, macOS Monterey, and more.
Q3 2021 marks the full first quarter since Apple launched new hardware like the M1 iPad Pro, updated Apple TV 4K, and AirTag tracking accessory.
Additionally, the June quarter marks the last full fiscal period before new iPhone models are launching in September. The iPhone 12 and iPhone 12 Pro cycle has been described as a "super cycle" by some analysts, and there are indications that iPhone 12 models aren't slowing down ahead of the " iPhone 13" launch later in 2021.
Looking forward, but still impactful to the last quarter, the rumor mill has been churning about new Apple Silicon Mac models all quarter, including a 16-inch MacBook Pro and a 14-inch MacBook Pro. Although Mac revenues are still seeing positive impacts from a work-from-home environment, some consumers are likely holding out on new and more powerful MacBook Pro models.
Wall Street is expecting Apple to report earnings around $73 billion and earnings-per-share of $1.01. Here is what specific analysts are saying they expect from Apple's Q3 2021 report.
Katy Huberty, Morgan Stanley
JP Morgan analyst Katy Huberty expects Apple to report earnings of $74.7 billion for the June quarter, 2% ahead of current Wall Street expectations. That number would also mark a 25% year-over-year increase from Q3 2020. Huberty added that she expects Apple to report profit margins of about 41.8%.
She has raised her iPhone shipment estimates to 238.5 million, up from 231 million, on the backs of positive data from the supply chain. Additionally, App Store revenue could be $16.7 billion, up 27.1% year-over-year. All of that translates to what Huberty believes will be a record-setting June quarter beat.
The analyst maintains a $166 12-month price target for Apple.
David Vogt, UBS
About a week ahead of Apple's earnings call on July 27, UBS analyst David Vogt raised his expectations for the company's Q3 2021 earnings. The analyst's revenue forecast is now $74.7 billion for the quarter, up from $71.3 billion. He's also raised his earnings-per-share of $1.01, up from 95 cents.
The analyst has also increased his iPhone unit shipment expectations to 227 million for the 2021 fiscal year. Looking ahead to 2022, Vogt sees shipments rising further to 225 million.
Vogt also raised his 12-month Apple price target to $160, up from $150 previously.
Daniel Ives, Wedbush
Wedbush's Daniel Ives believes that current Wall Street consensus for Apple's June quarter — revenue of $73 billion and earnings of $1 per share — is too conservative. He cites underlying iPhone strength and the continued momentum of the company's Services.
Initially, Wall Street expectations were likely shaped by the overhang of chip and component shortages, Ives says. However, he claims that the strength of Apple's product lineup has "neutralized any short term weakness." He also believes that the current iPhone success story could elongate well into 2022.
The analyst maintains his 12-month Apple price target of $185 and his Outperform rating for the company. He names Apple as one of Wedbush's top tech picks.
Brian White, Monness Crespi Hardt
Brian White of Monness Crespi Hardt expects Apple to smash expectations and report total quarterly revenue of $80.33 billion for the June quarter, which would mark a 35% year-over-year increase. White is anticipating earnings-per-share of $1.16, which would be a 10% sequential decline.
Broken down, White expects Apple to report iPhone revenue of $39.1 billion, Mac revenue of $9.6 billion, iPad revenue of $6.9 billion, Wearables, Home, and Accessories revenue of $7.5 billion, and Services revenue of $17.2 billion.
White maintains his Buy rating for Apple and 12-month price target of $180.
Canaccord Genuity
Analysts at Canaccord Genuity have raised both its Apple June quarter earnings estimates and its 12-month Apple price target ahead of the company's Q3 2021 fiscal report on July 27.
The Canada-based broker has upped its iPhone revenue estimate for the third quarter to $35.8 billion, up from $32.7 billion. It also increased its earnings-per-share forecast to $1.03, up from $0.94. For the 2021 and 2022 calendar years, the brokerage increased its EPS estimates to $5.45 and $5.85, up from $5.12 and $5.49, respectively. It says that Apple is "well-positioned to benefit from the 5G upgrade cycle," and adds that it expects strong growth trends to contribute to higher-margin services revenue.
Canaccord Genuity has raised its 12-month Apple price target to $175, up from $165. It also reiterated its Buy rating for the company.
Loup Ventures
Gene Munster and David Stokman, analysts for Loup Ventures, anticipate a "fractional upside" to revenue growth estimates of 23% year-on-year. Noise is expected for the numbers, due to component shortages, which may have had an impact of between $3 billion and $4 billion on Mac and iPad sales.
The growth will continue for the foreseeable future, with Apple anticipated to enjoy tailwinds over two years from continued work-from-home practices, "5G enthusiasm," and new business segments like AR and MR, wellness, and autonomy.
Revenue is expected to hit 73.3 billion for the quarter, with EPS of $1.04 up 61% YoY, a 33% rise in iPhone revenue, 18% rise for Services, Mac up 13%, and iPad up 9%.
Amit Daryanani, Evercore
Evercore analyst Amit Daryanani expects Apple to report relatively strong June quarter revenue and earnings. However, he says that the uptick in COVID-19 cases and flooding throughout China regions critical to Apple production could limit upside into the September quarter.
The analyst believes that Apple will come out strong year-over-year in the June quarter, given the relatively late supply-demand balance of the iPhone 12 lineup. However, he forecasts a September revenue outlook that's at least 5% below consensus.
Daryanani maintains his Overweight rating for Apple and 12-month price target of $175.
Rod Hall, Goldman Sachs
Analyst Rod Hall of Goldman Sachs believes that Apple will report solid revenue and earnings for the June quarter. Looking ahead, he also expects the Cupertino company to provide strong September quarter guidance.
Hall's expectations are driven by a surge in iPhone demand in the U.S., positive iPhone build numbers for the September quarter, and a potentially large iPad revenue backlog. He expects Apple to report revenue of $72.5 billion, gross margins of 42.1%, and earnings-per-share of $0.99.
The analyst maintains his 12-month Apple price target of $130, which is lower than many other analysts tracking the company.
AppleInsider will add more individual takes on Apple's forthcoming earnings as they arrive. Join us for coverage of the earnings on Tuesday, July 27, starting at 4:30 P.M. Eastern time.